Meet Our Team
Take a minute to meet the friendly and experienced leadership team at our retirement community in Hackettstown, NJ.
Susan Lanza
Executive Director
Sue has been in the healthcare field for over 40 years, with 35 of those years spent as an Administrator of skilled and assisted living facilities. Before becoming an Administrator, Sue began working at the skilled nursing facility right out of college as an Activities Assistant and quickly was promoted to Director when the former boss moved on. Enjoying the aspects of management pushed her to get her Administrator's license.
Experienced in managing different size facilities (small was 76 beds and largest was 252 beds) along with exposure to both the for-profit and non-profit healthcare industry, has allowed a good transition to her role as Chief Executive Officer/ President at the House of The Good Shepherd.
During her 12 years at Saint Barnabas, Sue and her team developed "The Front Porch", a dementia special care unit which was the model for additional unites within Saint Barnabas and featured in various magazines. Her interest in healthcare and love of writing led her to write and publish 3 books, including a textbook for Activities professionals. Sue enjoys time with her adult daughter and loves to travel, garden and be in nature.
William Ashby
Director of Plant Operations
William joined the House of the Good Shepherd team with 10 years in plant operations with 6 of those years in healthcare management. In addition, he has mechanical and telecommunications engineering experience as well as more than 8 years in building construction and repairs. Other than keeping the House in shape with his team, Will has owned a side business for 4 years doing handmade all-natural soaps and body products.
Angela Gilligan
Director of Rehab
Angela graduated from Rutgers University with an associate's degree as an Occupational Therapy Assistant. She has been an Occupational Therapy Assistant for 6 years working with the adult and older adult population in Sub-Acute/Long-Term Care settings, Home Health and within Life-plan communities as Individuals move along the continuum of care. Angela is also a ACE Certified Personal Trainer for 2.5 years and enjoys working with individuals of various ages and fitness levels.
Barbara Warne
Director of Wellness
Barbara began working at the House of Good Shepherd in 2016. She graduated from County College of Morris with an associate's degree in Applied Science in 1989. After starting her nursing career as a candy striper at Warren Hospital, Barbara worked as a nurse's aide, a floor nurse, nursing supervisor, and as the Assistant Director of Nursing at Warren Haven. She recently received her CALA (Certified Assisted Living Administrator) in March of 2020.
Christina McLaughlin
Director of Sales & Marketing
Christina has over 20 years of experience in marketing within the senior industry. She is a licensed Cognitive Behavioral Therapist (CBT), a licensed Counseling Practitioner (CCP), and a licensed Certified Dementia Practitioner (CDP). Her hobbies consist of Interior Design, decorating model homes and apartments, and home staging. Christina is married with 5 children.
Kristina Partika
Director of Community Relations
Kristina graduated from York College of Pennsylvania with a Behavioral Science Degree. I fell in love with healthcare with my first experience in an assisted living as an aide and then the Director of Activities. For the past 16 years I have been a Director of Admissions for skilled nursing.
Gudelia (Tita) Gonzalez
Director of Housekeeping & Laundry
Tita has been working at the House of The Good Shepherd in Housekeeping for 24 years. She started as a housekeeper, moved her way up to Housekeeping Supervisor and now she is the manager. She has 5 children and 8 grandchildren.
Gina Arnone
HR Generalist
Gina graduated from Sacred Heart University with a BS in Psychology, as well as from Rutgers University with a MA in Social Work. After working in Social Services, Gina achieved a certification with the Society for Human Resources Management- SHRM-CP and now enjoys using her skills in human resources.
Maureen Cameron
Director of Development
Maureen has more than 20+ years working in the nonprofit sector including Habitat for Humanity of Bergen County, Bergen Volunteers and Girl Scouts of Northern New Jersey. She has a BA in Communications from Rutgers University and completed the Bergen LEADS program in 2016. She is married for 30+ years and has 3 children. In her spare time, Maureen enjoys traveling, music, reading and hiking.
Stephanie Bartell
Executive Assistant
Stephanie graduated from Mount Saint Mary College with her bachelor's in Business Management and Administration with a minor in art, and now she is in the process of completing her MBA in Business Management at Centenary University. She has been working in Healthcare Administration for over 6 years and has a passion in helping others. She moved from New York to New Jersey over 8 years ago, and now is married with 2 children. In 2019, she received her Assisted Living Administrator's licensure (CALA) and CPR certification. In her free time, she enjoys hiking, biking, and snowboarding.
Kathryn Kresge (Katie)
Nursing Manager/Educator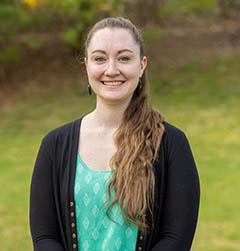 Katie graduated from Ramapo College and Berkeley College (Valedictorian) in Nursing. She has 18 years of experience working in LTC and has worked at Bristol Glen and is currently the Nursing Manager/Educator at the HOTGS. Katie lives in Lake Lenape, Andover NJ with her daughter and husband and is very close with her extended family. In her free time, she enjoys spending time with her family and friends, outdoor activities, music, and volunteer work (Chiapas Project Medical Missions, Meals on Wheels, American Red Cross).
The Rev. Rodrigo Perez-Vega (Rod)
Chaplain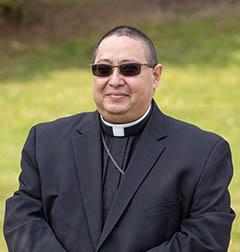 The Rev. Rod Perez-Vega graduated the General Theological Seminary of the Episcopal Church in New York City. Upon ordination he served as a curate at St. James' Episcopal Church in Hackettstown NJ; and currently serves as the 30th Rector of St. John's Episcopal Church in Dover, NJ. He is an experienced hospital chaplain with extensive training in providing emotional, spiritual, and religious support to those facing the hardships of living with debilitating chronic illnesses. Rev. Rod has accumulated more than 25,000 hours of clinical experience such as: supporting people affected by physical and emotional trauma; cancer diagnosis (treatment and decision making); and significant grief from death of a loved one or other losses. He has received multiple certifications in the areas of Oncology, Palliative Medicine, Psychological and Spiritual First Aid, Advance Health Care Planning and Decision Making, Resilience, Medical Ethics, and many others. He has been married for 20+ years, and enjoys cooking, golf and playing dominos with friends.
Kathleen Madden (Kathy)
Interim Administrator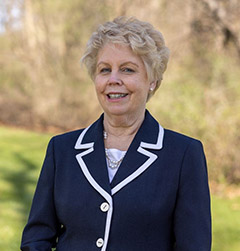 Kathleen has been a licensed Home Administrator since 2001 and her LTC career has started as a Recreation Director, followed by a role as an Admissions and Marketing Director. She has her bachelor's degree in Psychology and has supported various programs like Ventilator, Dialysis and Memory Care. Kathleen has worked with several organizations in Essex, Union, Morris, Bergen and Warren County and she is passionate about the need for quality, compassionate care, and service for those she serves. In her free time, she enjoys time at the Jersey Shore, outdoor activities and watching her grandchildren.
Kaitlyn Lobb (Katy)
Dietician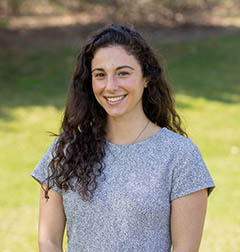 Katy graduated from County College of Morris and Montclair State University and received her bachelor's degree in nutrition. Over time she discovered an interest in how food can impact our lives in so many ways, so she became a registered Dietician. Katy has worked in skilled nursing at Healthcare Services Group for the past 2.5 years and is now with Sodexo. Katy loves the outdoors and staying active and in the warmer seasons she enjoys the beach. Some of her hobbies are skiing, running, hiking, and recently learned how to surf.
Christopher Voorman
Director of Dining Services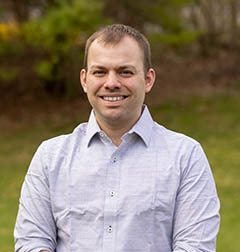 Chris graduated from Johnson and Wales University with his bachelor's degree in Culinary Nutrition and has continued his education at Montclair State University to complete his registered Dietician internship. He has worked as a dietician and Executive Chef at JFK Medical Center in Edison NJ for over 5 years before coming to the HOTGS. Chris has a wife and his first daughter the start of 2022. He enjoys being outside with his dog, watching movies and playing video games.
Johan Naranjo
Director of Life Enrichment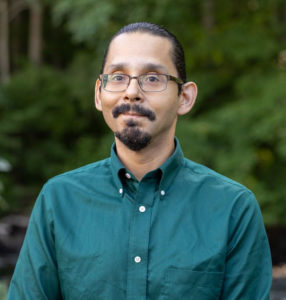 Johan graduated from Montclair State University with his degree in Communications. Before healthcare he worked for a Radio Station for 9 years. Johan has been in healthcare for 10 years and has his Activities Director Certificate and is a Certified Dementia Practitioner. He has worked at CareOne in Hanover and Wayne and Bridgeway in Hillsborough. Johan is a husband and a father to a beautiful girl. He is a pop culture collector and is an enthusiast.
The Board of Trustee Members
David Sullivan, Board Chairman
Greg Ackerson, Treasurer/Chair of the Finance Committee
Doug Collins, Secretary
David Rude, Trustee/Chair of the Charity Care Committee
Judith Wiegand, Trustee/Co-Chair of Strategic Planning Committee
Norman Worth Jr., Trustee
Jill Zinckgraf, Trustee/Co-Chair of Strategic Planning Committee
Gina DiMaio, Trustee
Anne Kitch, Trustee
Phillip Guidone, Trustee
Denise Maguire, Trustee
Jean Burnside, Resident Representative Trustee

View our Code of Conduct
To learn more about our exceptional retirement community in Hackettstown, NJ, please fill out the contact form on this page.